What is the Hackerspace ?
Many of the values and tenets of the free and open source software movement stem from 'hacker ethics' concerned primarily with sharing, openness, collaboration, and engaging in practical hands-on activities. The EEECS Hackerspace reflect this approach with a specific focus on hardware, business start-up and security. The Hackerspace is a hangout for students who enjoy the intellectual challenge of creatively investigating systems and engaging in hands-on activities in a spirit of innovation, playfulness and exploration.
Where is the Hackerspace ?
We are planning on re-establishing the Hackerspace in the CSB 2nd floor Innovation Lab.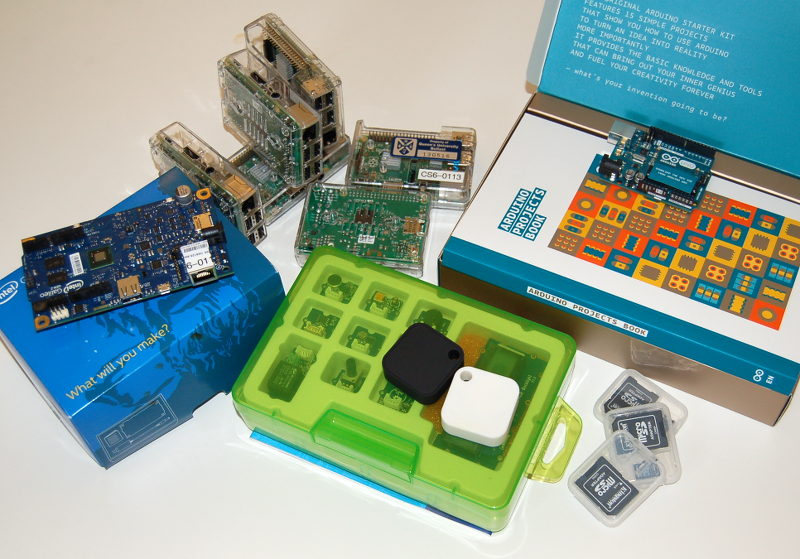 Hackerspace Equipment
We have a variery of equipment available to students for 'tinkering' including:
Raspberry Pi
Intel Galileo
Wearables
Feedback
If you have any feedback or suggestions about the Hackerspace send an email to hackerspace@qub.ac.uk